I know it's been way too long since I've updated, but we've been super busy around here with Halloween party preparations and the MIL's visit and the munchkin's fall festival. Will try to post more tomorrow, but in honor of my second-favorite holiday of the year, here is some picspam of the cupcakes I made for the school's cake walk and the pumpkins Mr. Sus carved.



Just your basic, boring sprinkle-decorated cupcakes.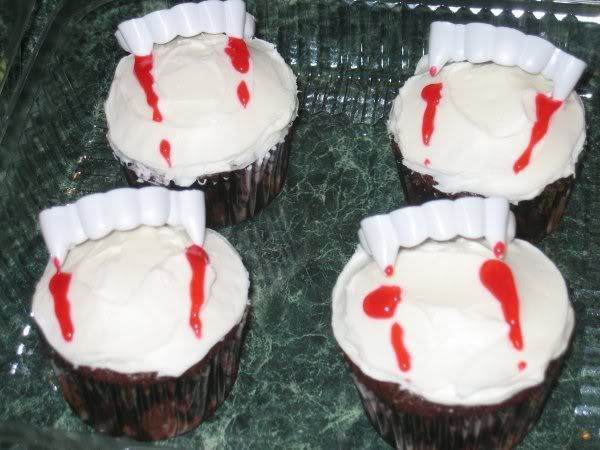 Vampire cupcakes! I got the idea from something on Boing Boing and then Mr. Sus suggested the fake teeth. I don't like the lack of contrast with the white icing, though. I think next year I might try these with bright green icing. What do you think?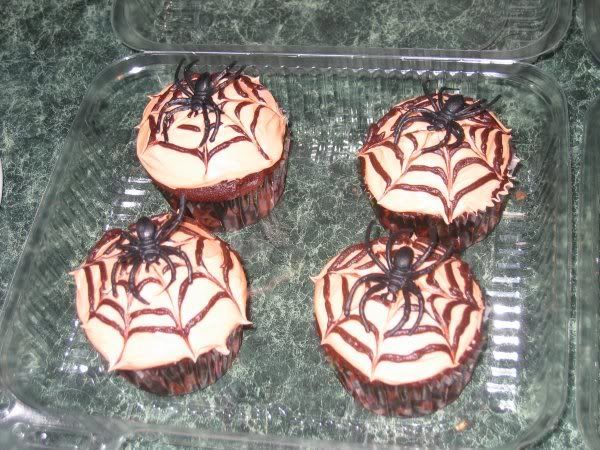 These look kind of cool and are super easy to do.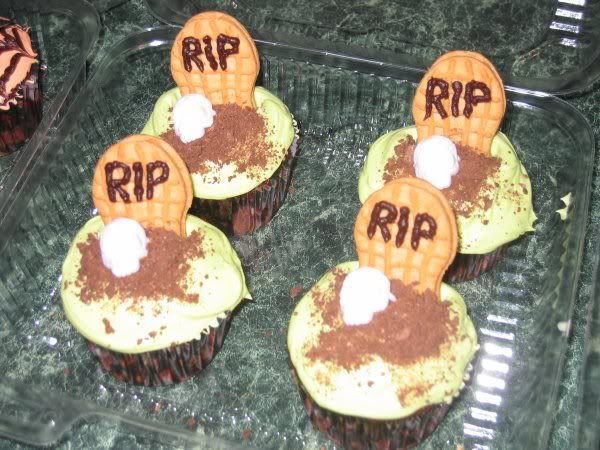 I got the idea for these from one of those Pillsbury books by the register at the grocery store. Last year I made a whole cake decorated like a graveyard.




These came from a Better Home and Gardens Halloween magazine. They were kind of a pain to assemble, but damn! are they cute. Actually the eyes were super-easy and they'd still be awfully cute if you left off the legs and just did googly eye cupcakes.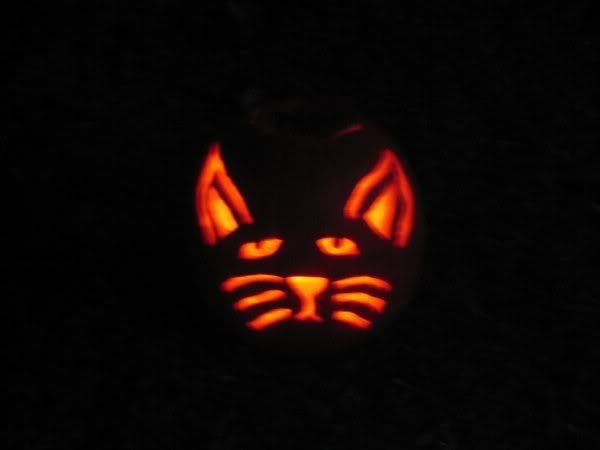 Mr. Sus is quite the pumpkin artiste, no? He did this free hand, too.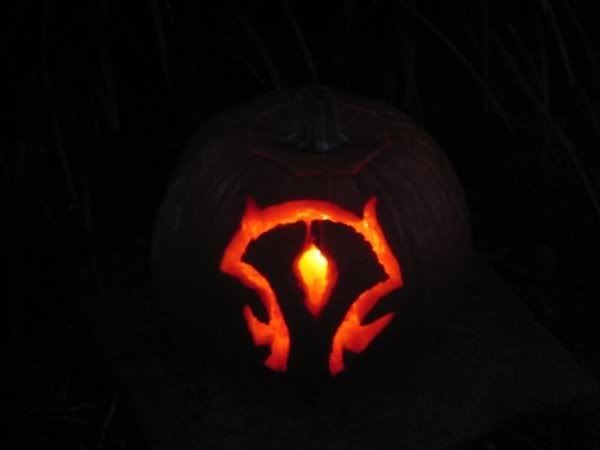 I'm sure none of ya'll will recognize this, but it's the Horde symbol from World of Warcraft.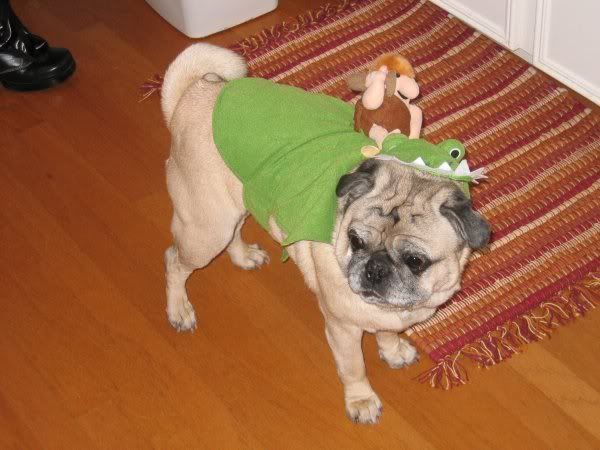 Yes, we're those mean people who put their pets in costumes. You can't see it well but he's a dressed up like a dinosaur with a caveman riding on his back. We told everyone he was a member of the Kansas Board of Education.